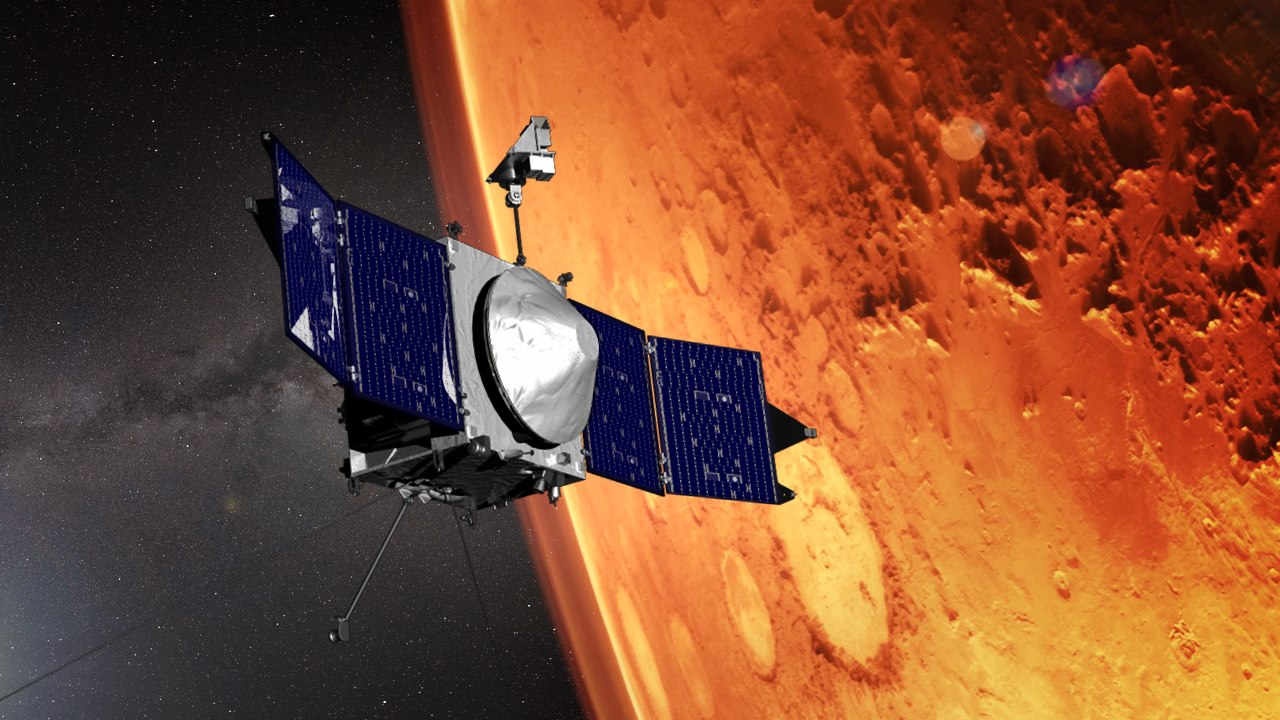 MAVEN scientists analyze data from the spacecraft and take three approaches to derive the history of Mars' atmosphere:
— Use ratios of stable isotopes to determine the integrated loss to space
— Use observed changes in escape in response to changing energetic inputs to directly extrapolate back in time
— Model escape processes using current conditions and extrapolate models back in time
Taking these approaches allows MAVEN scientists to determine how various space weather events affect the upper atmosphere of Mars today and how they have contributed to its evolution over time. Capturing events of different magnitudes becomes more likely over time and contributes to producing more accurate model extrapolations back in time.
MAVEN data enable scientists to:
— Investigate atmospheric escape response to regular solar wind variations and to major events (solar flares, coronal mass ejections)
— Update an estimate of solar wind evolution
— Determine how solar energetic particles contribute to escape, and
— Estimate integrated historical loss to space
In order to accurately model Mars' atmospheric evolution, MAVEN scientists not only consider major solar events that occur today, but they also use data from the 
Kepler Mission
 to model the output of Sun-like stars at various points in their evolution.
One complicating factor is that the tilt of Mars' spin axis (obliquity) has varied between 15° and 45° over just the past 10 million years and between 0° and 70° over billions of years.
Article and photos courtesy of 
NASA's MAVEN Mission to Mars