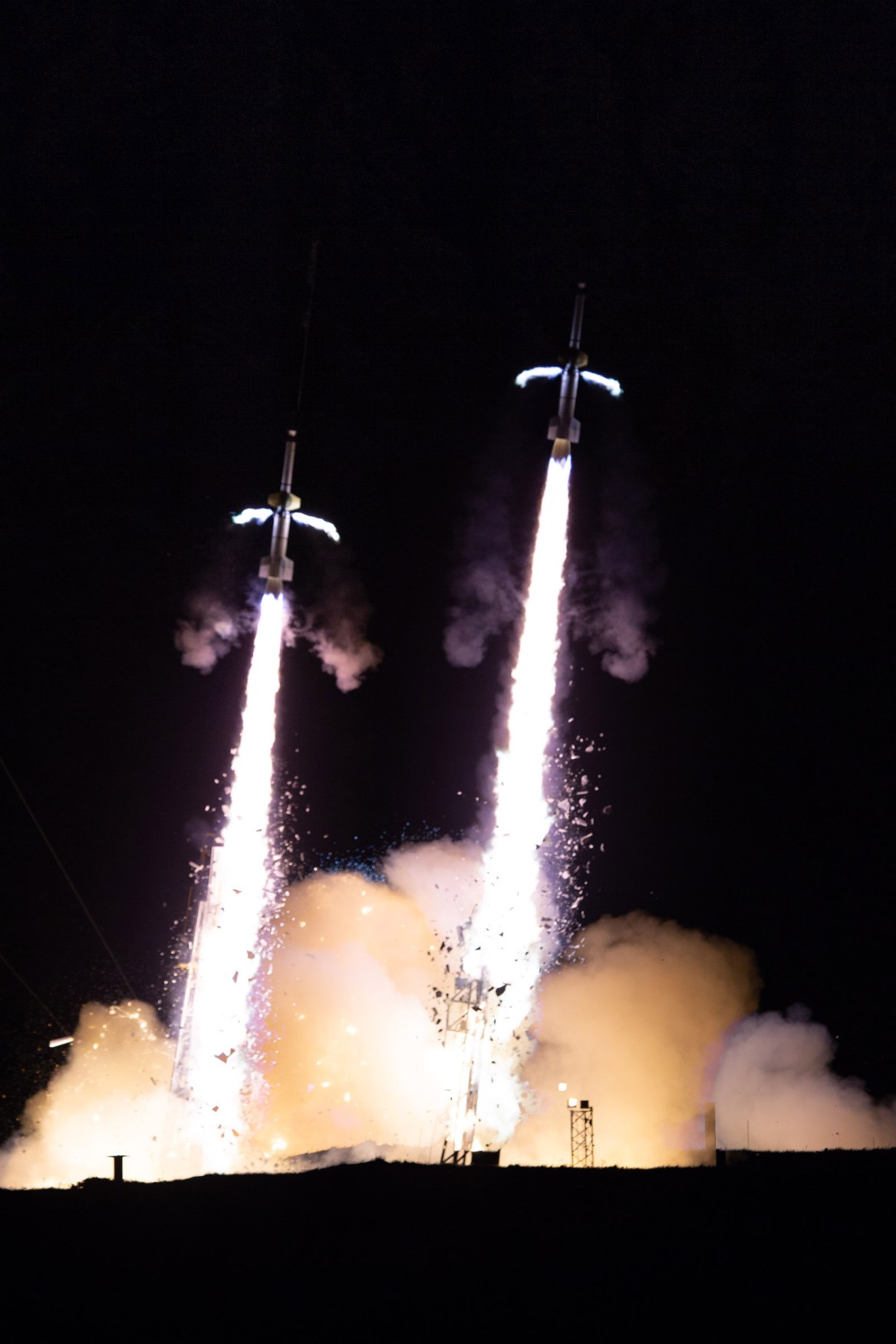 Two NASA sounding rockets successfully flew over the Norwegian Sea early in the morning December 8 carrying an experiment to study the electrodynamics of the polar cusp.
The Twin Rockets to Investigate Cusp Electrodynamics or TRICE-2 were launched at 3:26 and 3:28 a.m. EST from the Andoya Space Center in Andenes, Norway. The first rocket flew to an altitude 646 miles and the second flew to 469 miles.
Preliminary data show that the two four-stage Black Brant XII rockets performed nominally and good science data was received from both flights.
The Whole Story, thanks to Keith Koehler, Wallops Flight Facility