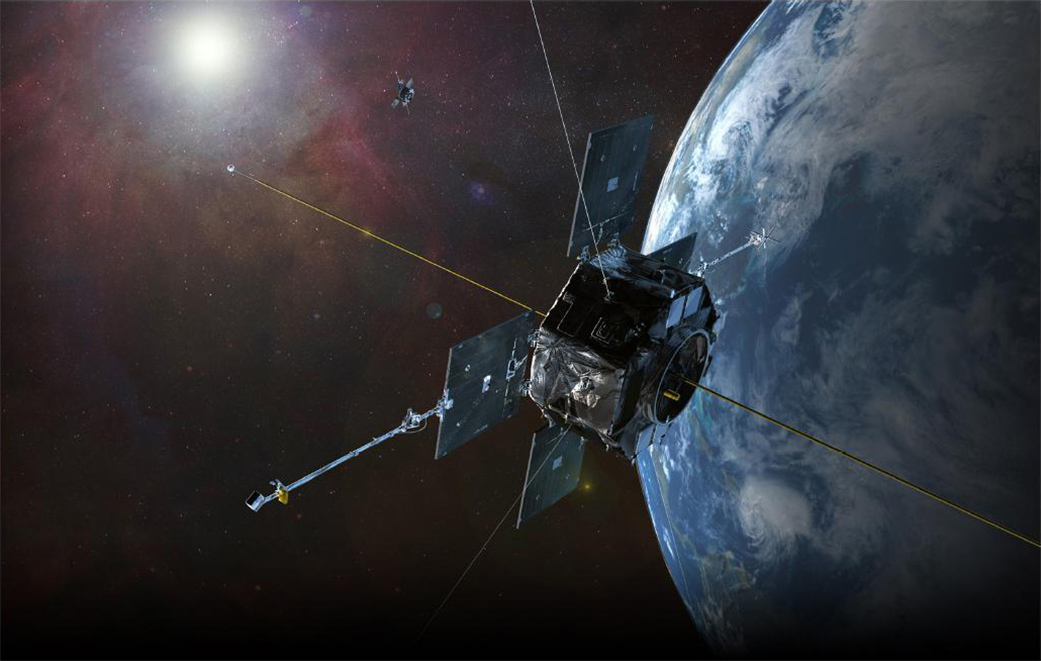 About 600 miles from Earth's surface is the first of two donut-shaped electron swarms, known as the Van Allen Belts, or the radiation belts. Understanding the shape and size of the belts, which can shrink and swell in response to incoming radiation from the sun, is crucial for protecting our technology in space. The harsh radiation isn't good for satellites' health, so scientists wish to know just which orbits could be jeopardized in different situations.
Since the 1950s, when scientists first began forming a picture of these rings of energetic particles, our understanding of their shape has largely remained unchanged—a small, inner belt, a largely-empty space known as the slot region, and then the outer belt, which is dominated by electrons and which is the larger and more dynamic of the two. But a new study of data from NASA's Van Allen Probes reveals that the story may not be so simple.
The complete article is here.