The Heliostats that were used to create the art installation called "Solar Beacon" will be displayed at the upcoming Art in Science Gala, November 1 and 2 at the Berkeley Arts Festival Gallery (admission is FREE).
The Heliostats were mounted on the top of the two Golden Gate Bridge Towers and reflected sunlight around the Bay Area during the summer of 2012 in honor of the Bridge's
75th anniversary. Observers could make appointments online to have the light directed at them at a specific time and location. This is no longer possible, now that the
Heliostats are off the bridge, but you can see them up close  at the Gala. Details of
the artwork can be found at http://solarbeacon.org and the Gala at
http://scienceatcal.berkeley.edu/festival#art.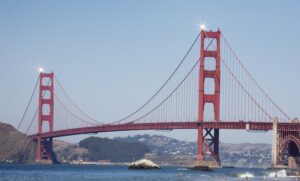 Solar Beacon from Baker Beach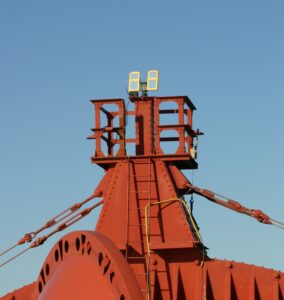 Heliostat on South Tower