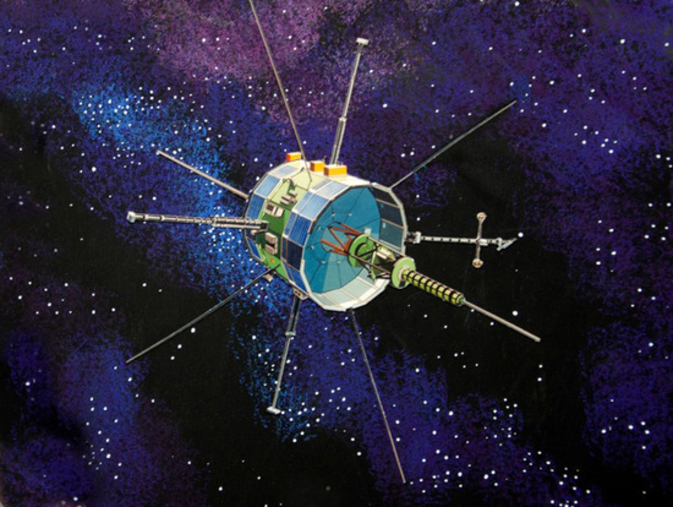 It's official: ISEE-3, the 36-year-old satellite that NASA left for dead over a decade ago, is back in touch with humankind. This afternoon, a group of citizen scientists who raised almost $160,000 to fund the process of taking control of ISEE-3 announced that two-way contact has been established with the little satellite that could. So what's next?
"Over the coming days and weeks our team will make an assessment of the spacecraft's overall health and refine the techniques required to fire its engines and bring it back to an orbit near Earth," explained the Reboot team in a triumphant comment released today. Contact was made at Arecibo Radio Observatory in Puerto Rico, where scientists collaborated with a worldwide network of like-minded space fans to fund and engineer the project.
Now comes the fun part: Getting ISEE-3 back to the business of studying space. We'll have more updates as they come.
Posted by Kelsey Campbell-Dollaghan on Gizmodo Thursday May 29th